Sandpiper Large Photo Art Print On Canvas - Fearless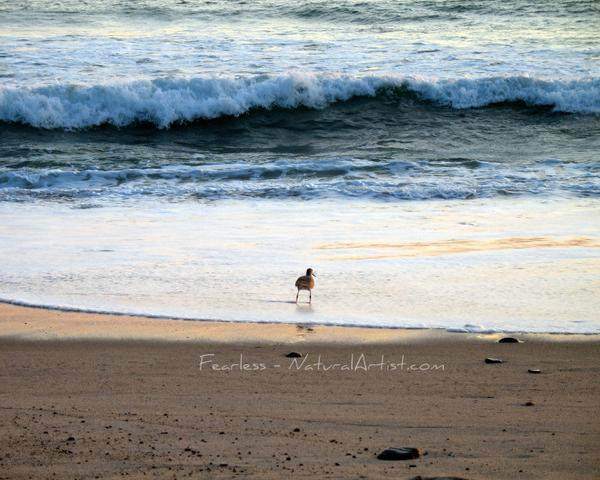 Designer: Natural Artist
$222.50
GENUINE HAND MADE PRODUCTS
Handmade
This piece is printed on demand upon receipt of your order. Please allow 7-14 business days for your special piece to be shipped.
Titled "Fearless", the sandpiper stands on the beach looking out onto the sea. This shot captures the beach life and style with its soothing color tones with the sunset reflecting on the wet sand and the beautiful turquoise waves rushing upon the shore.
'Fearless' is printed on gallery wrapped canvas in high quality style. The image wraps around the sides and does not require framing, although you certainly can frame it if you want. This piece would be great in any home, but is also well suited for an office or medical environment.
Measures 32 x 24 x 1.5 inches Back is covered with dust cover and has hanging brackets or hanging wire Photograph by Artist Bethanne Stephan