Jane Cropped Long Sleeve Turtle Neck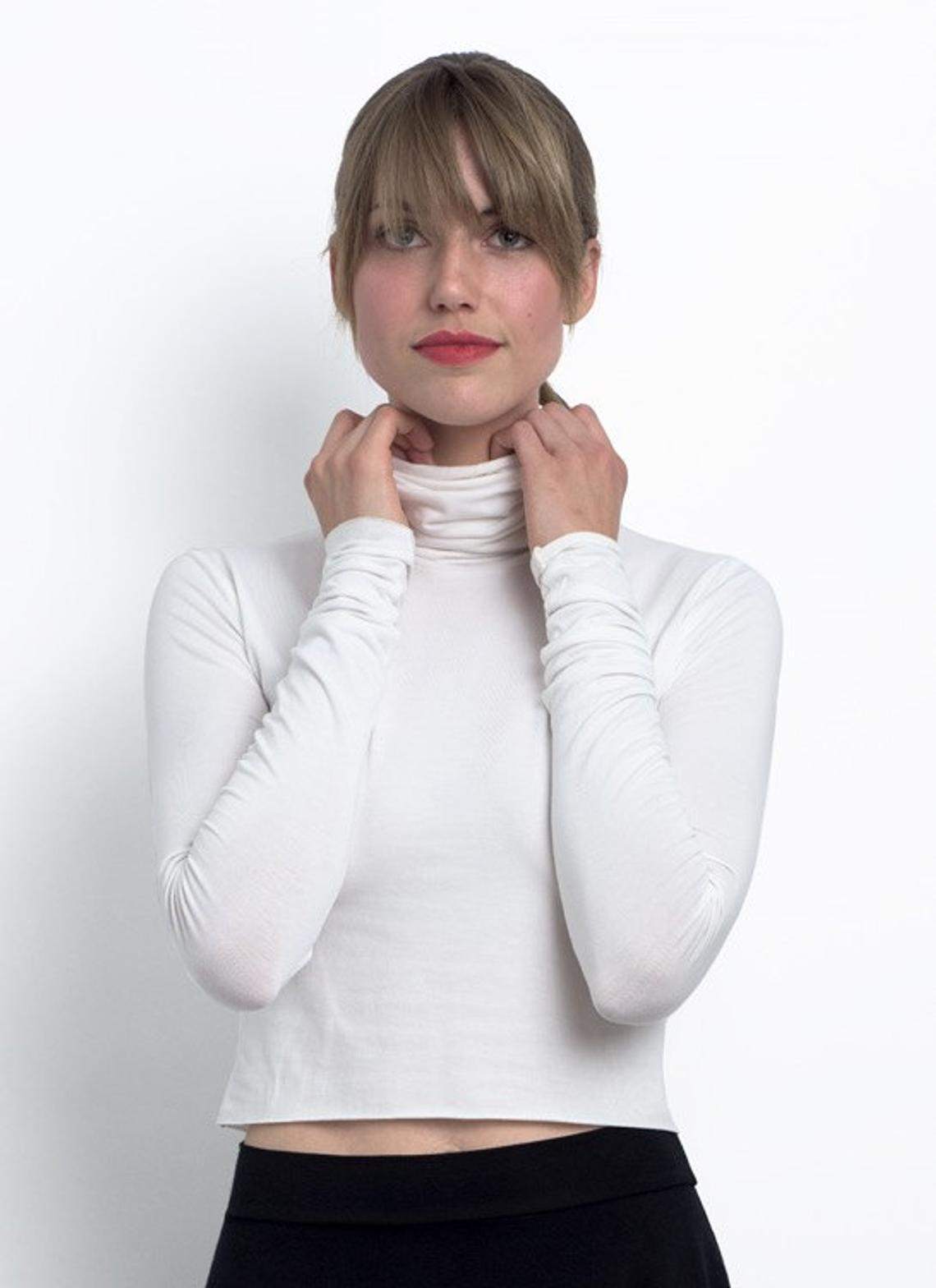 Designer: Devinto
$49.00
GENUINE HAND MADE PRODUCTS
Handmade
Material: Bamboo, Organic Cotton, Stretch, Jersey
Made to Order
Shipping: 1-2 weeks
This long sleeve crop top is made with 66% bamboo, 28% organic cotton, 6% spandex jersey and features the "stacked" detail at collar and sleeve - both made extra long creating the gathered or "stacked" effect. Wear it as a casual tee with your everyday jeans or dress it up with a chic trouser or dressy skirt.
Available in black or off-white.
Size Chart:
Small Bust 33-35", waist 25-27", hips 36-38"
Medium Bust 36-38", waist 28-30", hips 39-41"
Large Bust 39-40", waist 31-33", hips 42-44"