Mens Wire Wrapped Gemstone Healerite Serpentine Necklace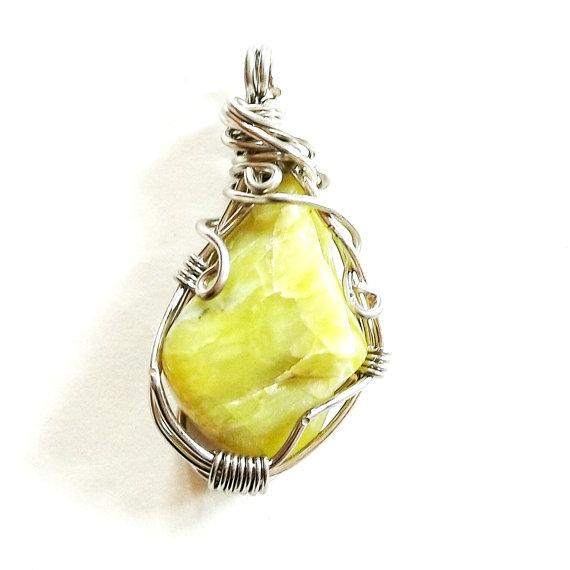 Designer: NaturebyDesign
$45.39
GENUINE HAND MADE PRODUCTS
Dark silver wire wraps around a bright healerite crystal to create this handmade jewelry. The wire wrapped pendant is reversible and gives you two designs to choose from each time you wear it.  You Choose Chain Material and Center
PLEASE NOTE: You will be sent a selection of healerites to choose your crystal necklace's center. Upon responding, your gemstone necklace will be made and shipped within 2-4 business days.
Dimensions: The healerite pendant is approximately a bit over 1" (2.54 cm) tall by 0.8" (2.03 cm) wide.
You choose the chain's length and material upon checkout. Please note this is a made to order item. Upon ordering, you will be sent a selection of gemstones to choose your crystal from.
Materials:All material is nickle free.