Wire Wrapped Blue Lace Agate Pendant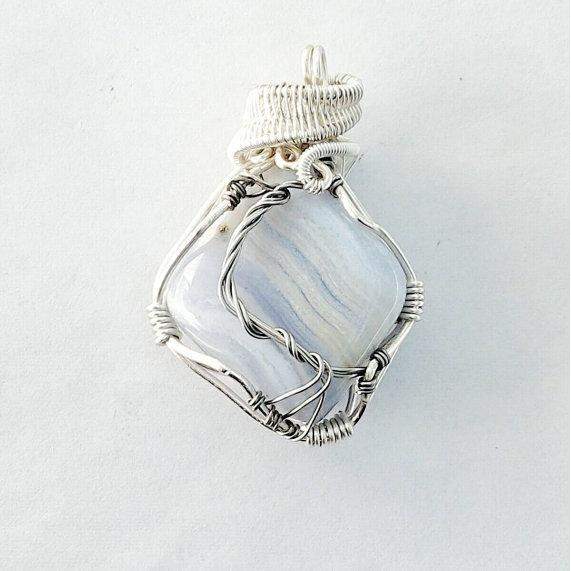 Designer: NaturebyDesign
$68.41
GENUINE HAND MADE PRODUCTS
Handmade
The handmade crystal necklace is reversible, and you choose if you wish to display the tree of life or keep it as your little secret. - Handmade Wire Wrapped Pendant - Reversible Tree of Life Necklace - Blue Lace Agate Crystal Necklace - You Choose Blue Lace Agate Crystal Used - You Choose Chain Material and Length
PLEASE NOTE: This is a made to order item.
DIMENSIONS:The blue lace agate pendant is approximately 1.5" (3.81 cm) tall and close to 1.0" (2.54 cm) wide. The height will vary depending on the agate crystal you choose. You choose the chain's length and material from the drop down menu provided.
MATERIALS: All material is nickle free, lead free, and hypoallergenic. This specific wire wrapped pendant uses tin copper core wire and sterling silver copper core wire.